Large enough to handle your diverse needs
Small enough to give you the personal attention you deserve.
WELCOME TO OUR WEBSITE!
TCPA is a professional Accounting, Tax, and Business Advisory firm, committed to delivering results that endure.
Our firm is comprised of highly trained experts with world class capabilities that provide the highest level of service to its clients.
We build long-term relationships by being responsive and by consistently delivering value.
Our clients include a growing list of small and medium sized businesses, individuals, and other private organizations.
Welcome and thank you for visiting our website. In addition to providing you with a profile of our Firm and the services that we provide, this website has been designed to become a helpful resource tool to you, our valued clients and visitors. While browsing through our website, please feel free to contact us with any questions or comments you may have.
WHY CHOOSE US?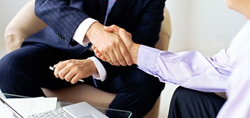 Preparing your own tax return, trying to analyze and generate the financial statements for your business, or increasing your cash flow can be a complicated task.
The professionals here at TCPA have the knowledge, experience, and creative thinking to increase your personal wealth and to take your business to the next level.
We collaborate with our clients to help them meet their goals and achieve success by understanding each clients unique needs and by providing proactive, personalized service, in a cost effective manner.
Our approach is unique compared to other firms. We understand your appetite for growth. We spend the time to get to know you, your company, and your vision and values.
Contact us at 609-479-3499 for an appointment!